School Clubs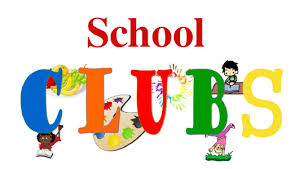 We have many clubs at Hugh Boyd and strongly recommend that students join in! Extra curricular activities help make school fun and exciting! So get involved! If you would like to start a new club, just find a group of like minded people and a teacher sponsor and away you go. Refer to the Student Bulletins on this website for meetings and events throughout the year.
UPDATED FOR 2021-2022 (last updated - March 2022)
Currently, these clubs are running at Boyd:
Book Club (teacher sponsor: Ms. Leung)
The Book Club meets at lunch on Tuesdays to discuss current reading selections. Students choose which titles and genres they would like to read together.  All levels are welcome!  Come down to the Library Learning Commons to check it out.
Extended Learning Time - ELT (teacher sponsor: Ms. Leung)
Students can get extra help with homework and assignments from senior peer tutors before and after school in the Boyd Library Learning Commons.  All students are welcome to drop in. 
***please note, that ELT will be up and running as soon as our library reopens
First Responders (teacher sponsor: Ms. Ramanathan)
The First Responders Club are a group of highly trained first aid responders at Boyd. There are meetings every Wednesday at lunch in Rm 235. Please contact Ms. Ramanathan if you are interested in joining.
GLOW:  Gay. Lesbian. Or Whatever. (teacher sponsor: Ms. Moss)
Hugh Boyd's Gay-Straight Alliance - We are here to support students, build community, celebrate diversity, and create change. We meet every Tuesday at lunch in Rm 133, newcomers always welcome!
Grad Committee (teacher sponsors: Mr. Chan and Ms. Balaciano)
The Grad Committee is a group of Grade 12 students who plan and implement the graduation activities for their grad year. We meet every Monday at lunch in Room 214 so please join us! 
Interact Club (teacher sponsor: Mr. Aura)
A service based club affiliated with Rotary. Meets at lunch on Thursdays.
Hugh Boyd Dance Team (teacher sponsor: Mr. Aura)
Hugh Boyd E-Sports Team (teacher sponsor: Mr. Aura)
Library Monitors Club (teacher sponsor: Ms. Leung, Ms. Moor)
The library monitors help to make the Library Learning Commons a safe, fun, and welcoming place to be. We help shelve books, put together displays, keep technology up to date, and review or recommend books to our peers. We also have a 3D Printing Club and Book Club for interested students.  
Student Council (teacher sponsor: Mr. Chan and Mr. Mamonluk)
The Student Council is a committed group of students from each grade level who are dedicated to enhancing their leadership skills. Students demonstrate responsibility by organizing school activities and service projects. Everyone is encouraged to join - see Mr. Chan or Mr. Mamonluk if you are interested.
Badminton Club (teacher sponsor: Ms. Tong)
Mental Health Club (teacher sponsor: Ms. Tong)
Unity Club (teacher sponsor: Ms. Scott)
Lego Club (teacher Sponsor: Ms. Hayden)
Unity Club members join the students in the Resource room at 1pm everyday at lunch. Club members can join as often or as seldom as they want to (a club member can go once a week, once a month or everyday- it is up to them!). Ms. Scott offers volunteer hours and a reference/recommendation for student participation in Unity Club. 
These clubs are NOT currently running at Boyd:
3D Printing Club 
Led by students, this club meets every Wednesday at lunch in the to learn how to 3D print.  Students learn the steps to download 3D Printing files, and to design their own prints using 3D printings software.  All are welcome to drop in to learn, design, and create, no matter the skill level.  Come down to the Library Learning Commons to check it out.
American Sign Language (ASL) Club
The American Sign Language (ASL) Club explores the importance of communication through sign language. We will learn about deaf culture and other disabilities, along with learning the basics and structure of ASL. Through fundraising, we will support the Deaf Children's Society of British Columbia. We meet every Friday at lunch in Room 202. All are welcome!
Debate Club 
We debate and look for resolutions to solve the world's problems!  Thursdays in Room 116.
Girl's Up 
A place where girls can discuss societal issues and start initiatives focused on gender equality and equal opportunity for all within our local school community.
Greenthumbers Club 
Greenthumbers started out years ago as a gardening group, but it quickly turned into an environmentally conscientious group that promoted sustainability. The club does gardening and shore line clean ups. New members are always welcome!  We meet on Fridays at lunch in Room 212 or at the greenhouse/garden beds.
Homework Club 
Led by student-tutor volunteers under the supervision of staff, this is an opportunity to get assistance with homework and/or upcoming assessments. This club runs on Tuesday, Wednesday, and Thursday for an hour after school in the library.
Japanese Club 
We meet at lunch on Thursdays.
Korean Club
The Korean club is a place for students to discuss and learn about Korean culture, language, K-pop, and everything in between. We meet at lunch on Wednesdays in Room 202.
Music Clubs (teacher sponsor: Mr. Naso)
Jazz and Concert Band -  Meets on Tuesdays and Thursdays after school in Room 127.
Newcomers Club
This club is for refugee, immigrant, and international students to brainstorm fundraising ideas for our community as well as share each other's experiences. We meet every Monday at lunch in Portable 2.
Poetry Club 
Volunteer Club
The Volunteer Club works to increase student awareness of volunteer opportunities in the community and encourages students to participate in volunteer work. Meeting are on Thursdays at lunch.